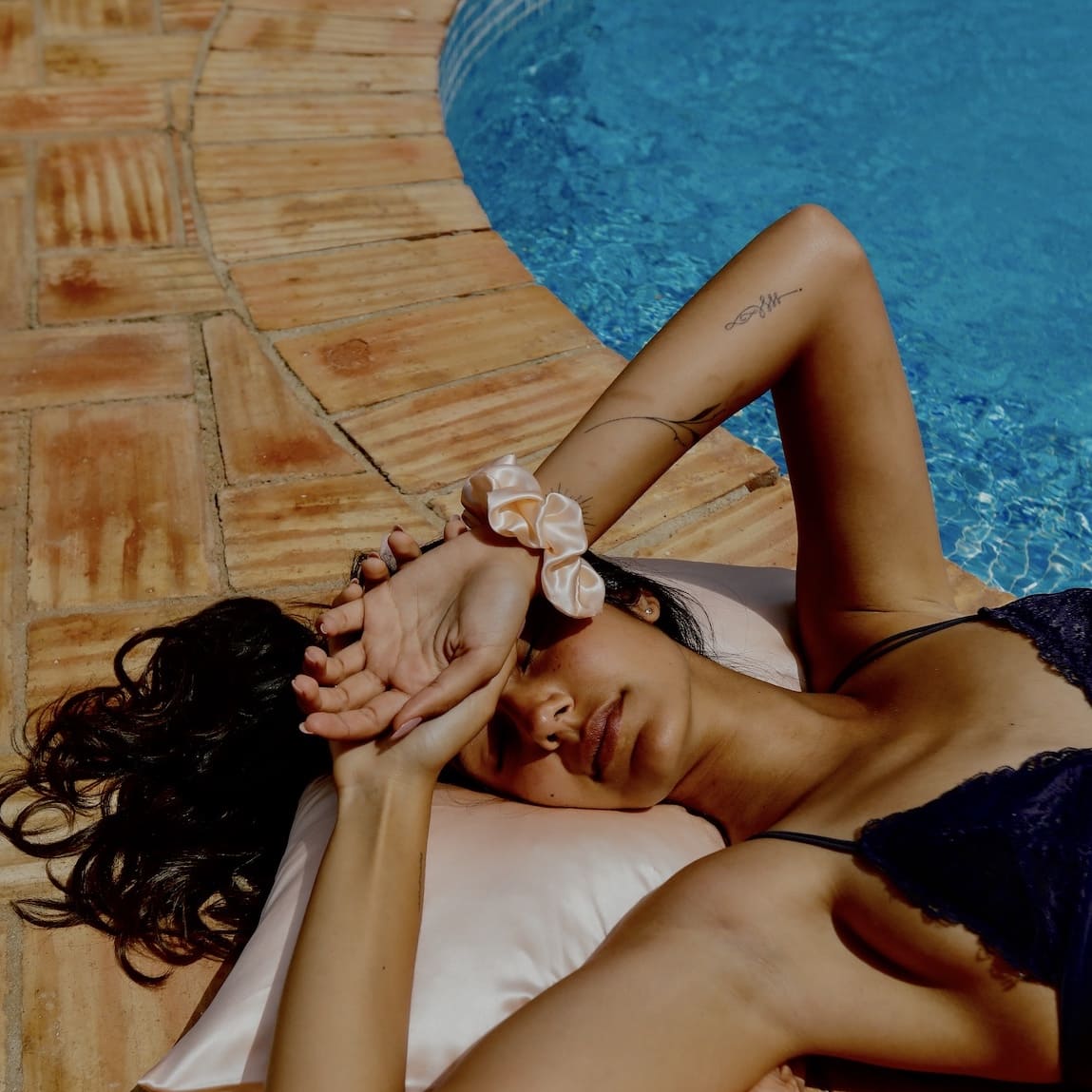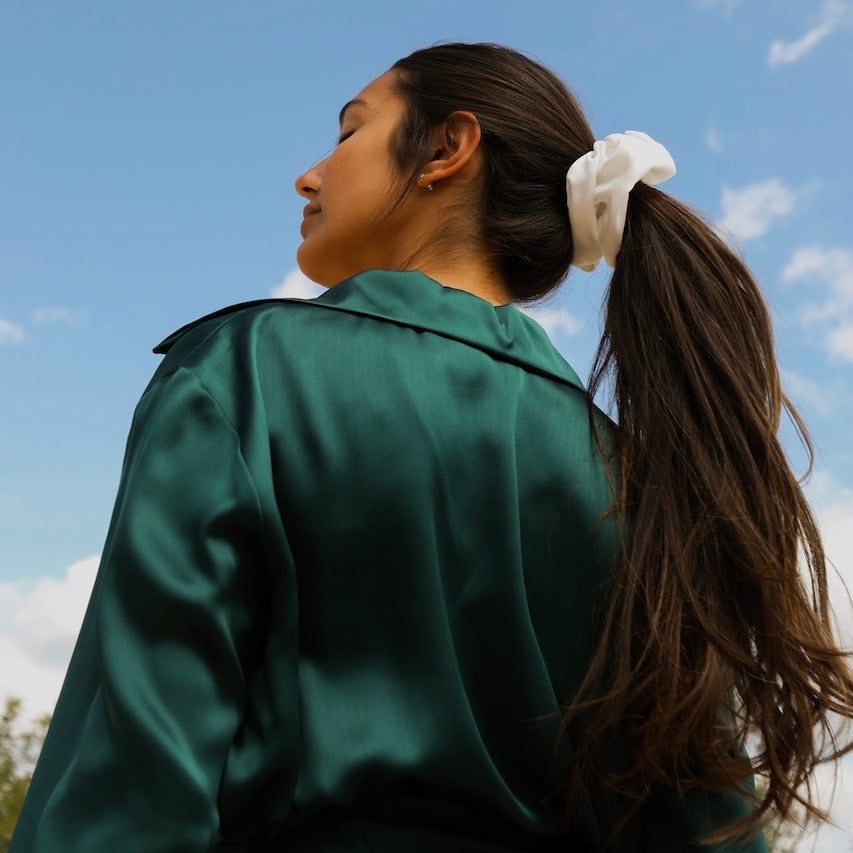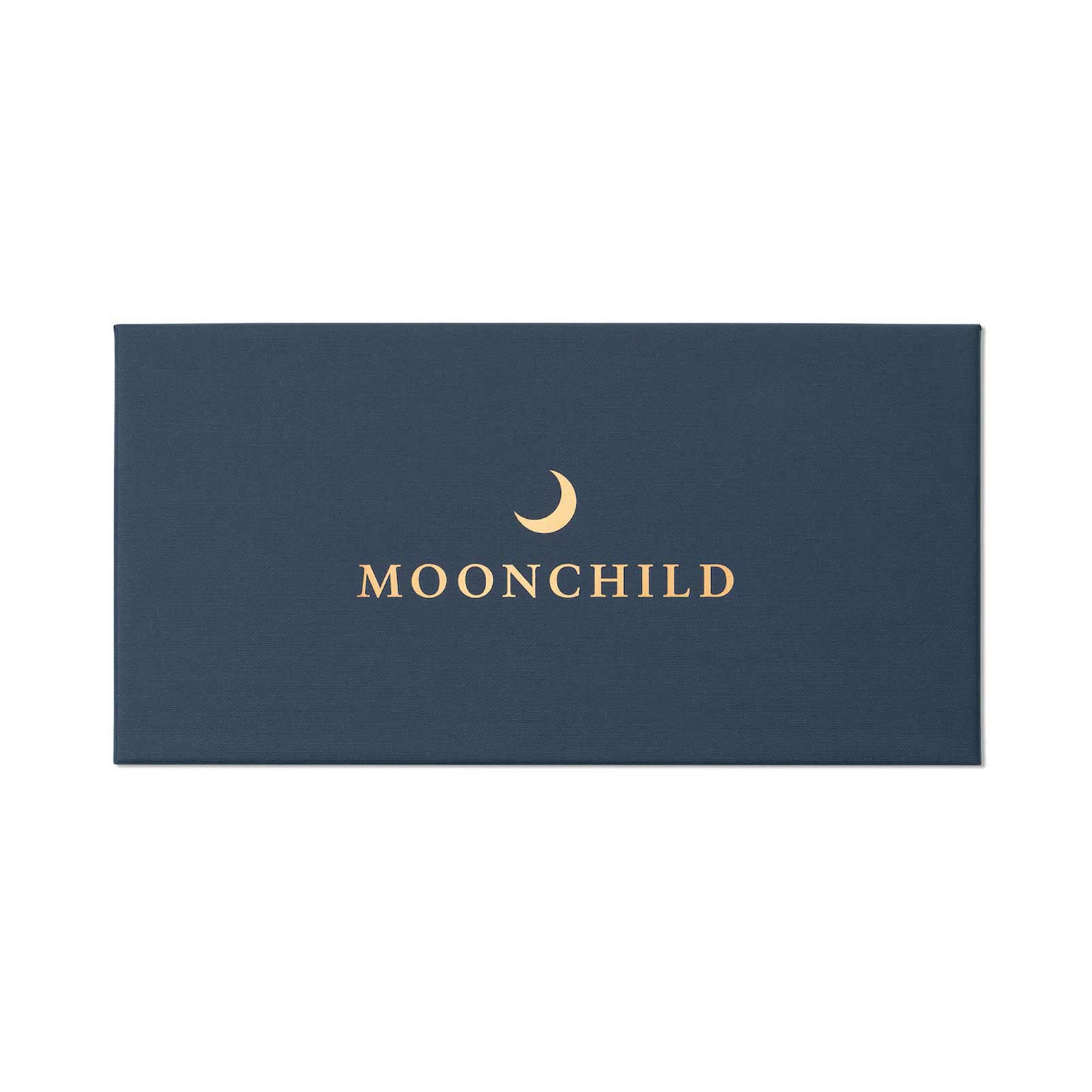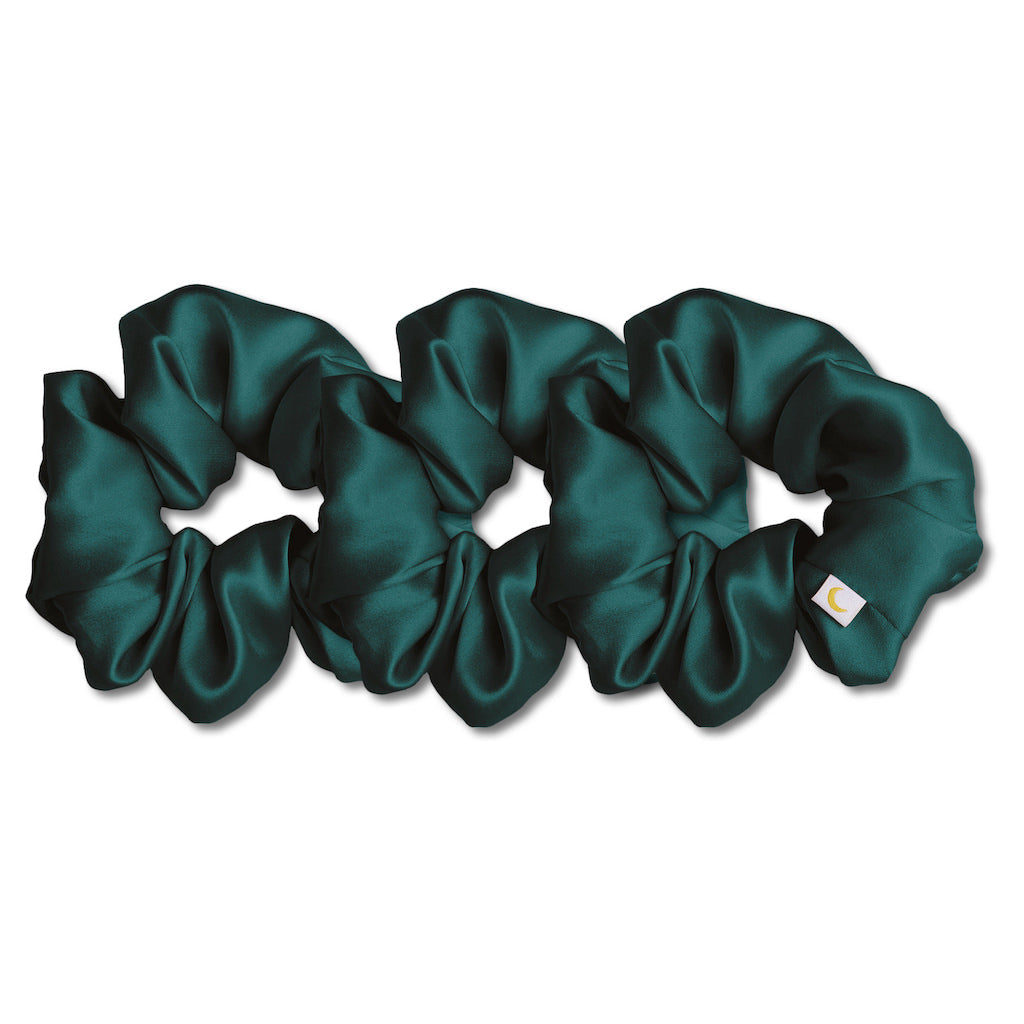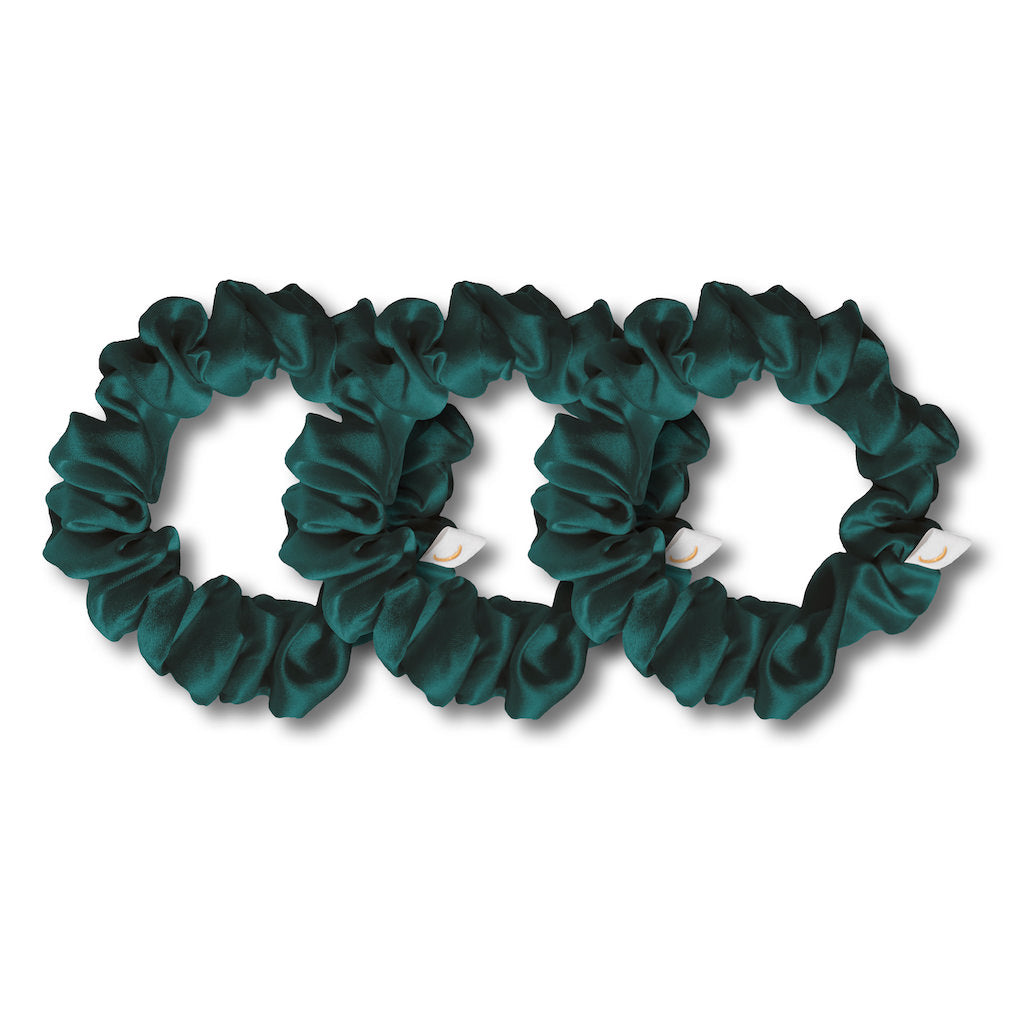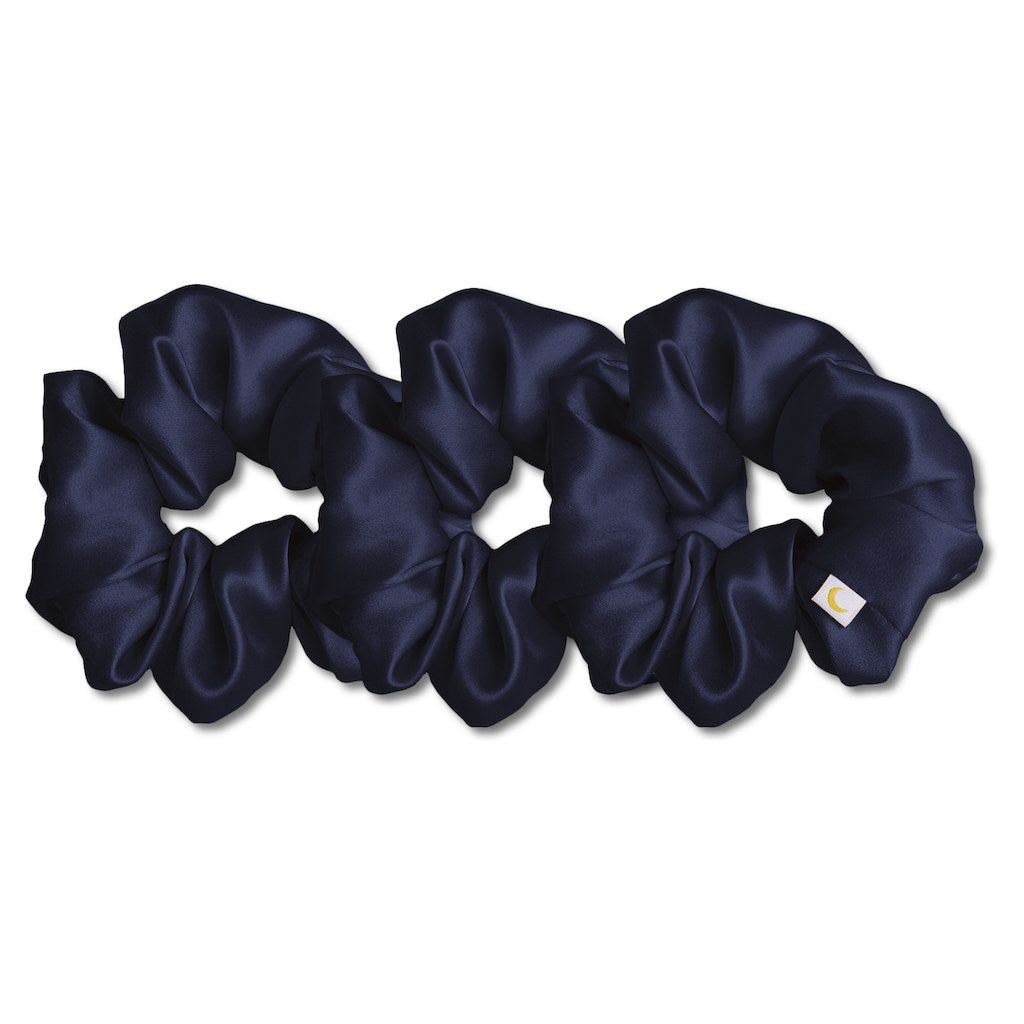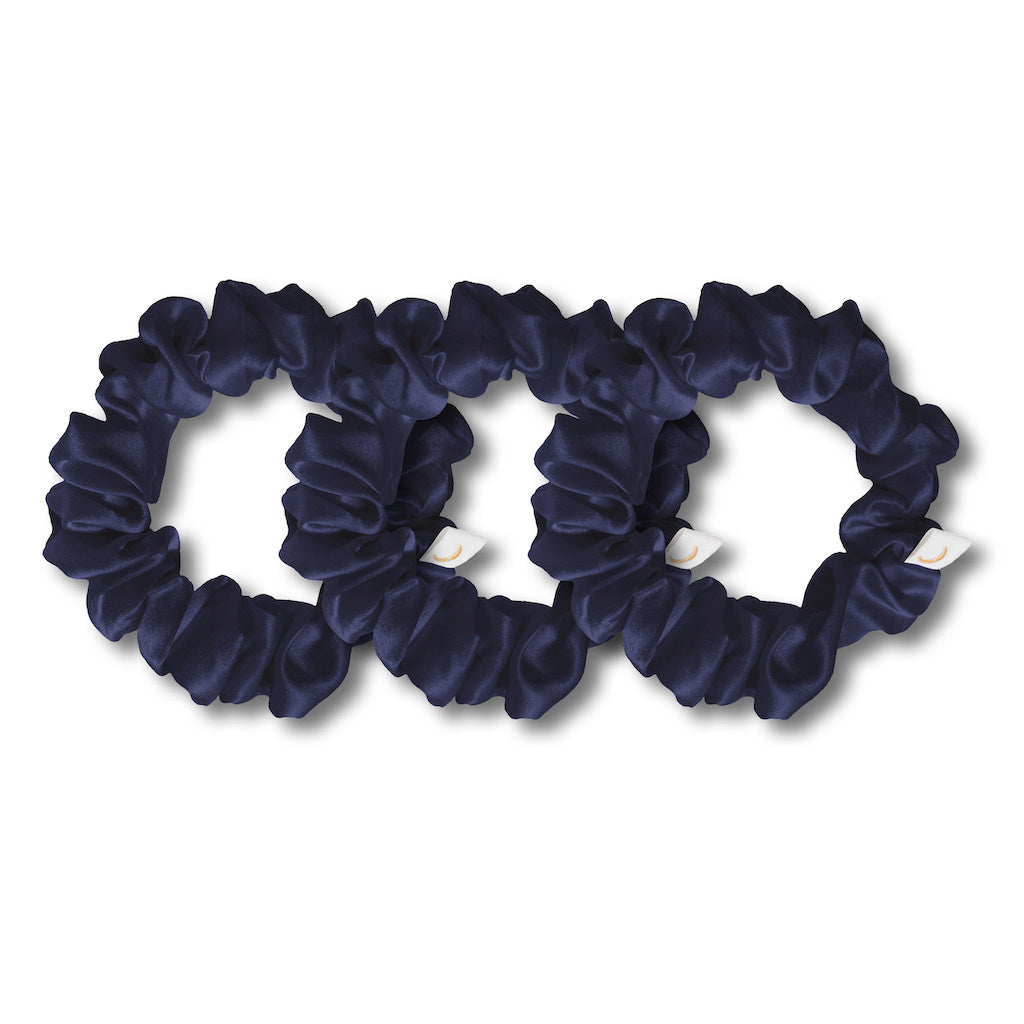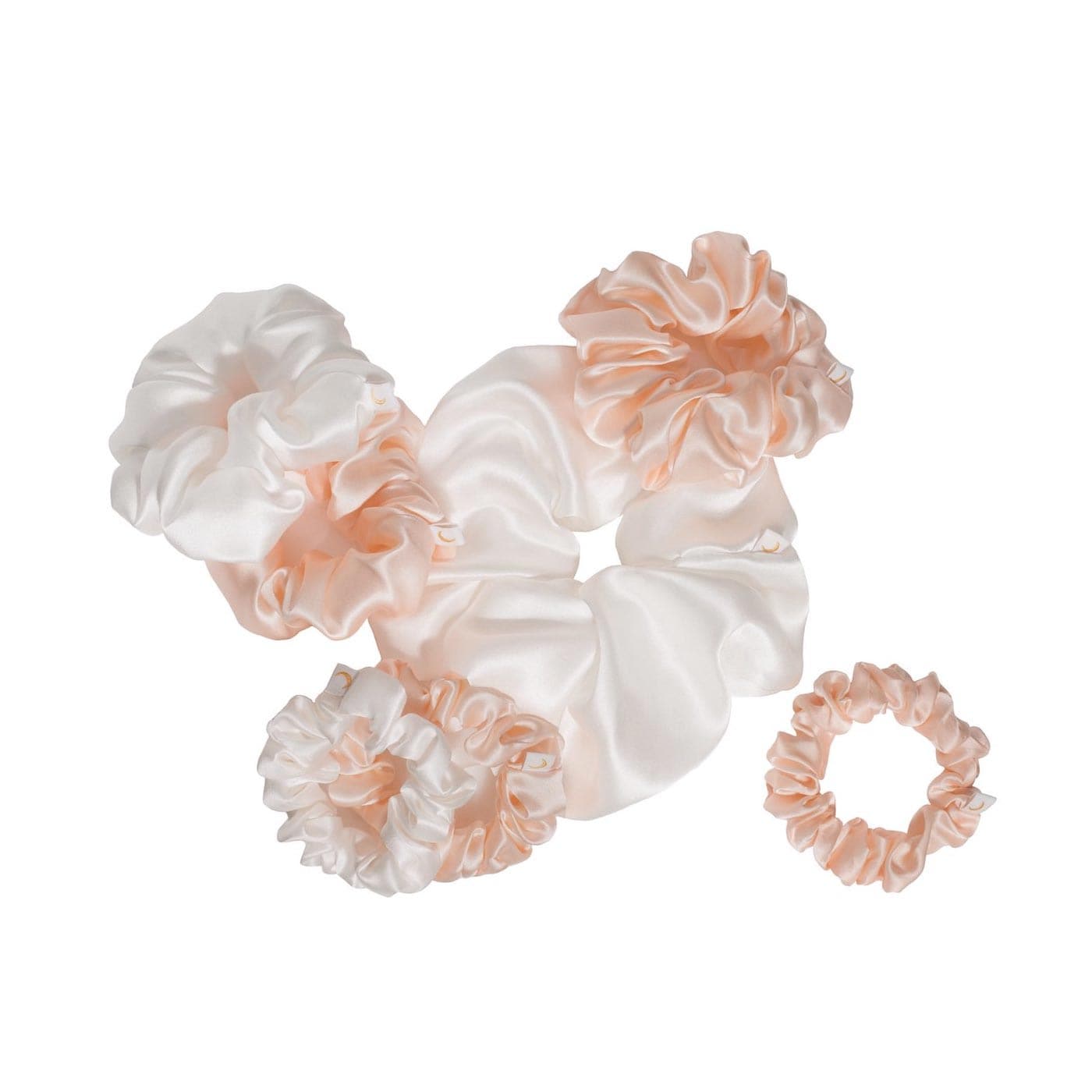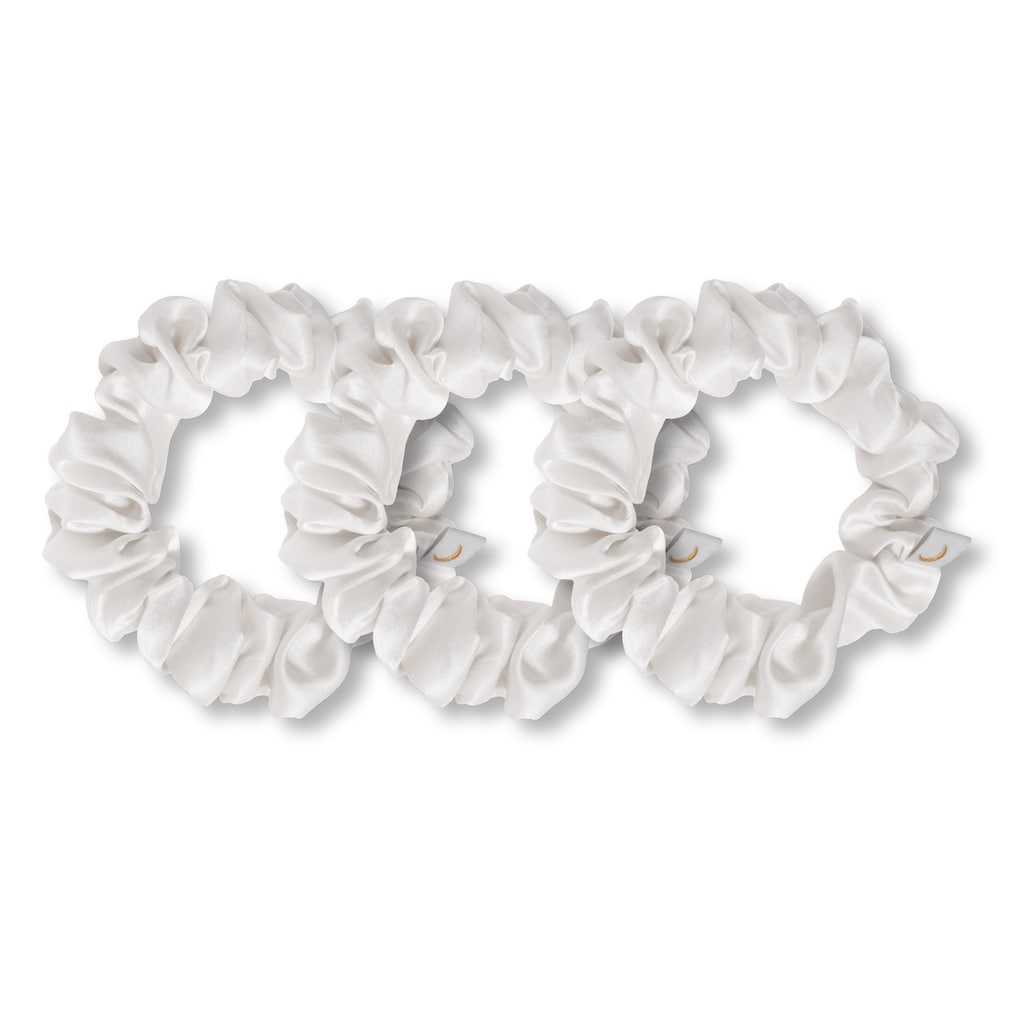 Luxurious Scrunchies made of Peace Silk
3 Scrunchies in Moonchild gift box
We put some extra effort in this little accessory that you will love. True hand-made goodies, with strong and long-lasting, certified organic elastics. Soft Peace Silk adds extra padding to help prevent damage and breakage of hair.
Scrunchies cause less tension than conventional hair ties and thus help to prevent headaches. They are washable and easy to sleep in. They help us to use all of our precious silk in a dedicated pattern making process. We achieve a waste-free cutting whereas one third of fabric usually goes to landfill in conventional textile business.
---
Smooth enough to soothe our hair
Luxurious Silk Scrunchies
Strong enough to stay in place all day.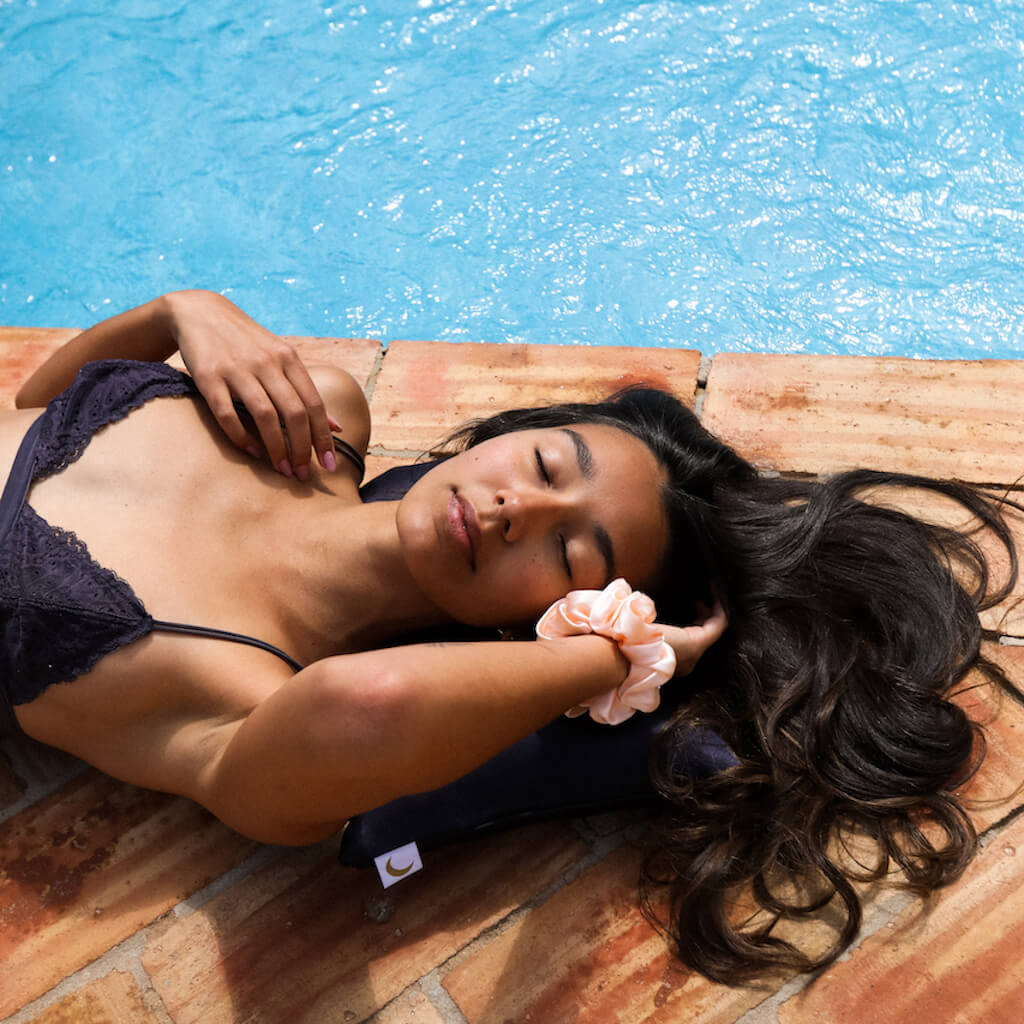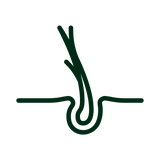 Prevent Breakage
Smooth silk satin won't raise hair cuticles which leads to frizz and damage.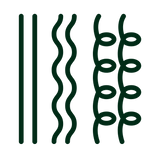 No Tangles
Silk reduces friction and therefore unwanted knicks and knots.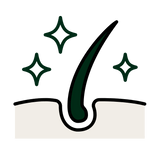 No Frizz
Silk keeps hair hydrated and won't strip moisture away from hair.
The Moonchild Difference
- the closer silk is left to its natural state, the greater its beautifying superpowers.
Cruelty-free Peace Silk
No animals are harmed in our vegan-friendly production process.
Sustainable
Free from potentially harmful toxins and chemicals.
Recommended by Dermatologists
to soothe sensitive skin and calm symptoms of acne, dermatitis, eczema and allergies.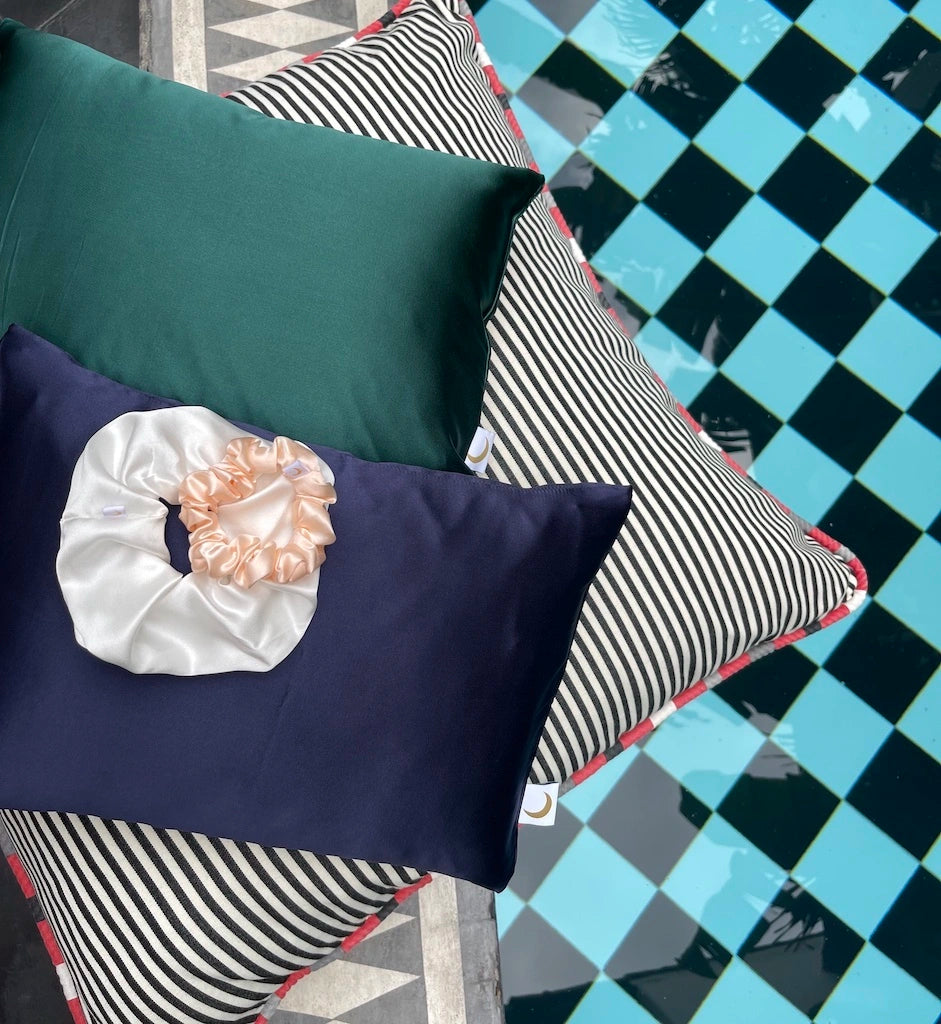 Not your average hair tie
Bye Split Ends
Your #2 fave silk beauty helper to prevent hair damage.
Goodies + FAQ

Buy 2 - get 3 💝

Add any 3 scrunchie sets to your card and we will gift you the 3rd one. No code needed.

How To Wash Silk?

Caring for silk is actually easy! Wash your silk scrunchies in the delicate cycle with the Moonchild silk detergent. There's no need to dry clean silk. Wash colours separately.

Satin vs Silk - What's The Difference?

Moonchild uses 100% silk in a satin weave. Don't be fooled by satin scrunchies, which could be made of any fabric, such as polyester, which is neither organic nor provides silk's natural benefits.
Shipping

Free express shipping

On all orders from 200€ within the EU and $300 / 300€ to the US and Canada.

Can I return my order?

Enjoy 14 days risk-free returns. 
"

I can read from the fine lines on your face which side you tend to sleep on. A silk pillowcase is considered to be an anti-wrinkle tool because sleeping on a silk pillowcase can help to prevent sleep wrinkles and protects skin from dehydration.

"
"

Due to my frizzy curly hair, even 'good hair days' usually ended the very next morning: I would have to wash and style again, drying out my hair even more. A model colleague recommended that I try a silk pillowcase for natural hair. Everything changed when I started using my Moonchild Peace Silk pillowcase. My hair stays smooth and so does my skin – it's a complete gamechanger!

"
"

A silk pillowcase and sleeping mask from Moonchild are a must for all my trips. They transform every journey into a luxury getaway, so I always arrive at my destination relaxed and well-rested. What I especially love about Moonchild products is the slow-fashion, high-quality approach, and that they are produced sustainably and without animal cruelty.

"
Excellent
I purchased two scrunchie sets, one in green and the other in blue, and I am thoroughly impressed with both the quality and vibrancy of the colours. I can't wait for my healthy hair.
I loooove my new scrunchies! They are bigger than the previous which means more gentle silk cocoons my hair, but with the same lush peachy colour 🤗 Seriously I feel thankful all the time I see it - cause it's beautiful silk and cause it's peaceful, without any damaging to the future butterflies. It gives me a feeling of the right choice! Thank you!😊
5 Stars
I sleep very well with this Set.