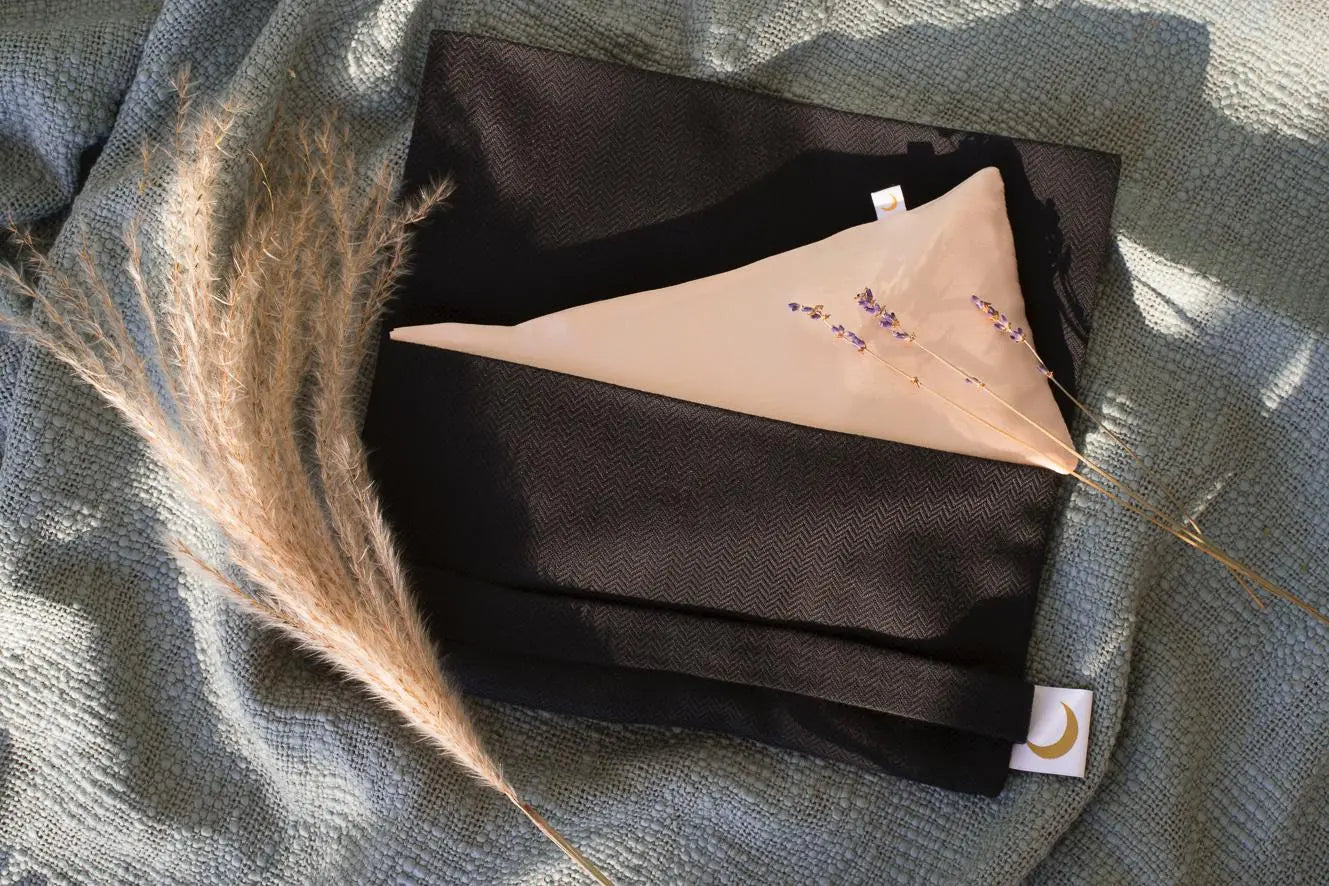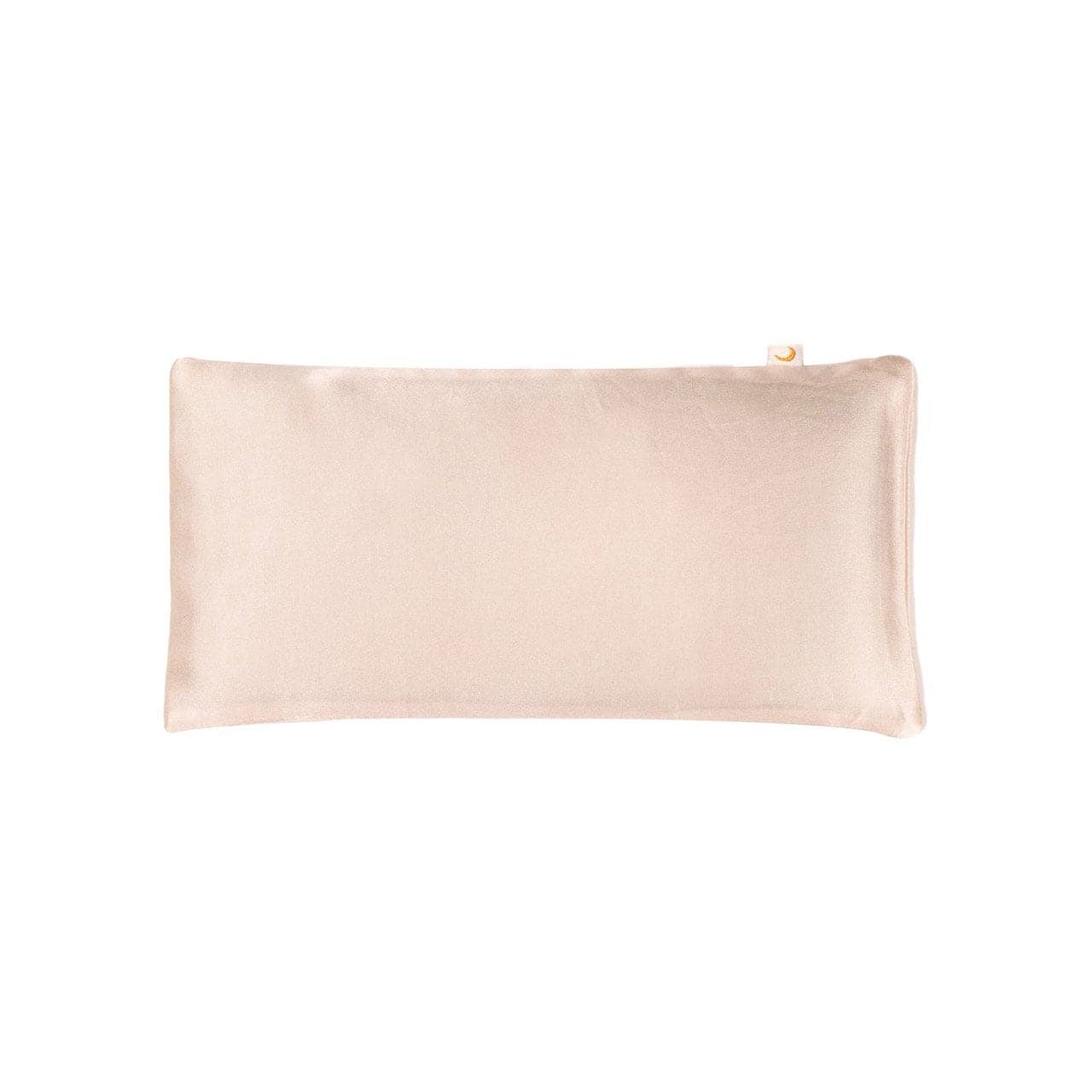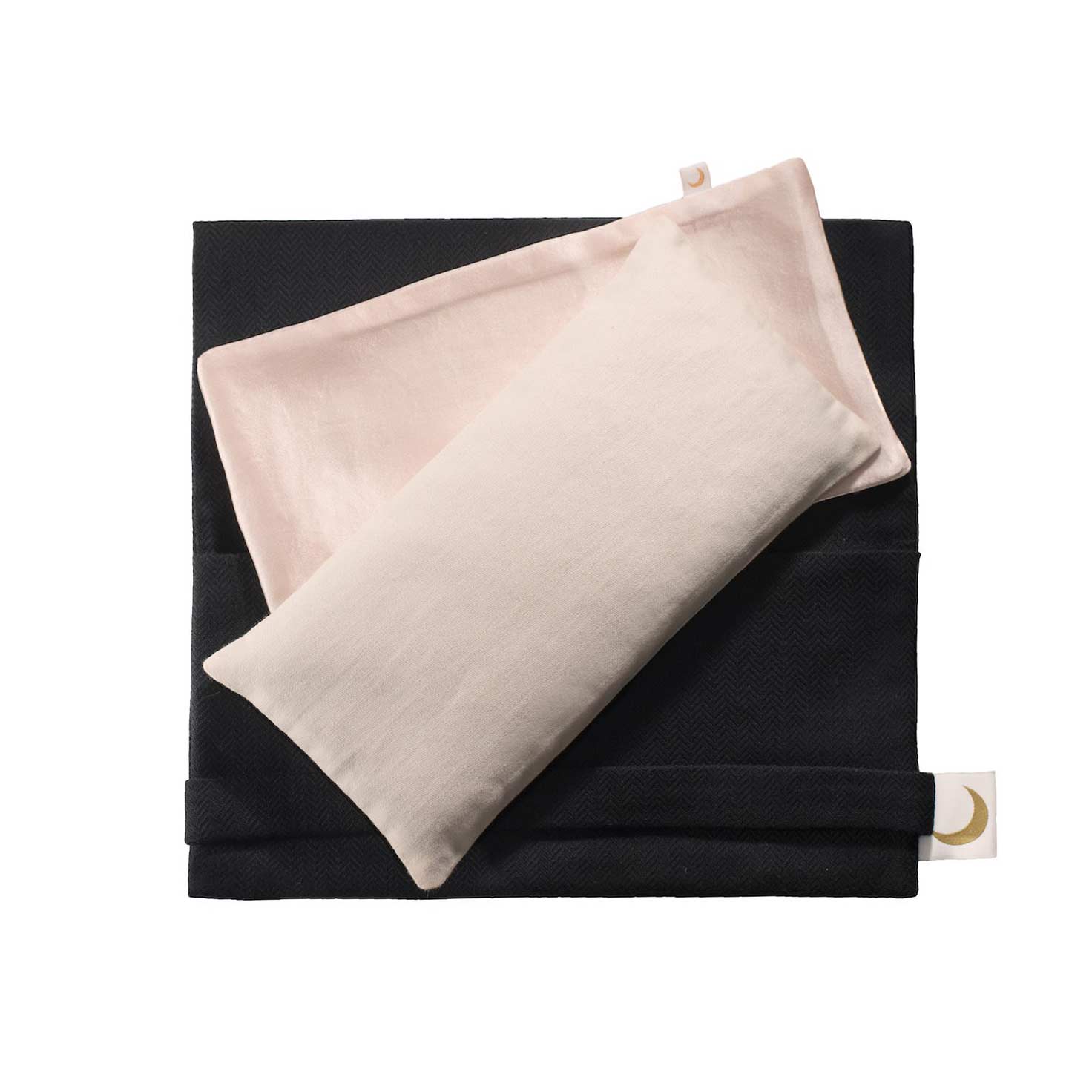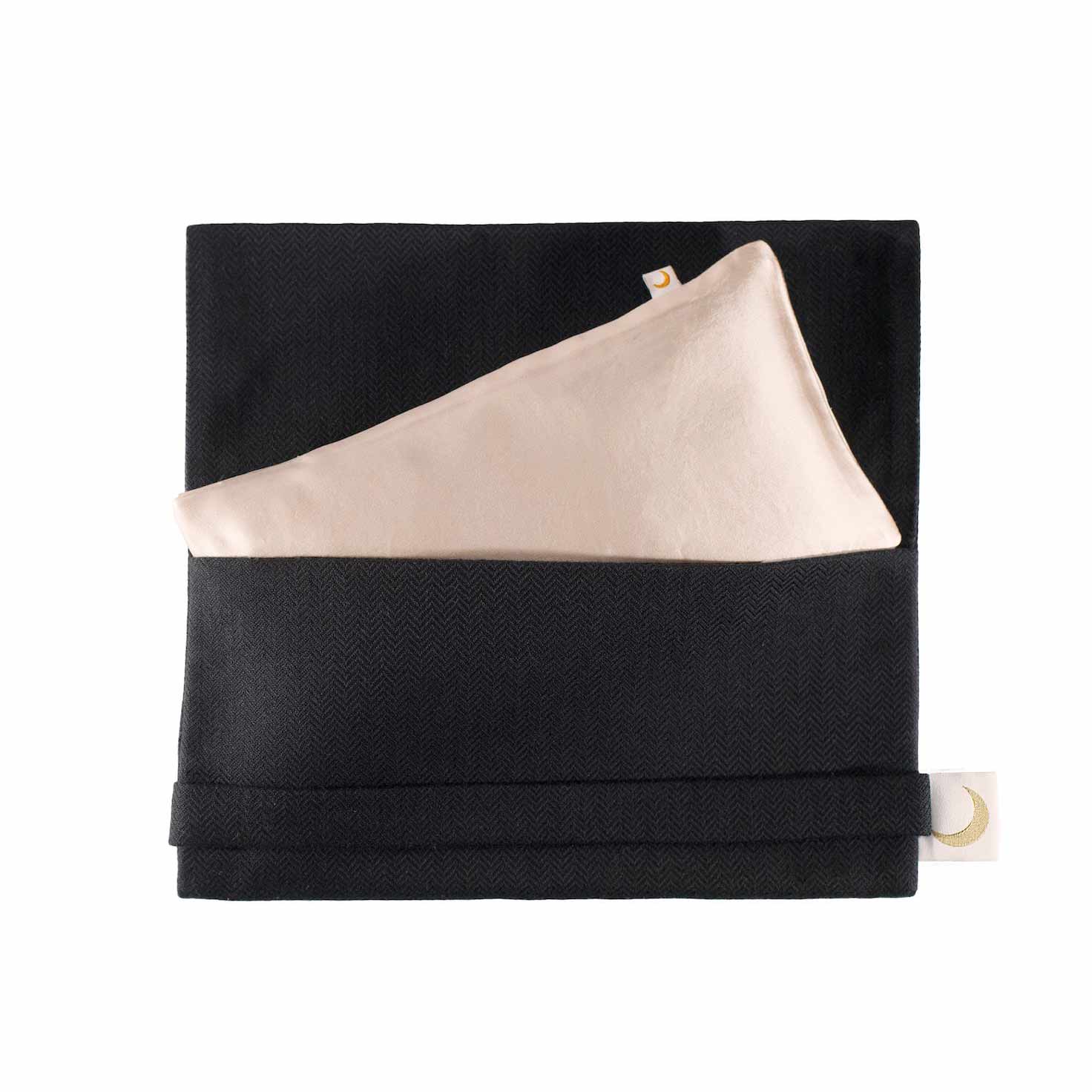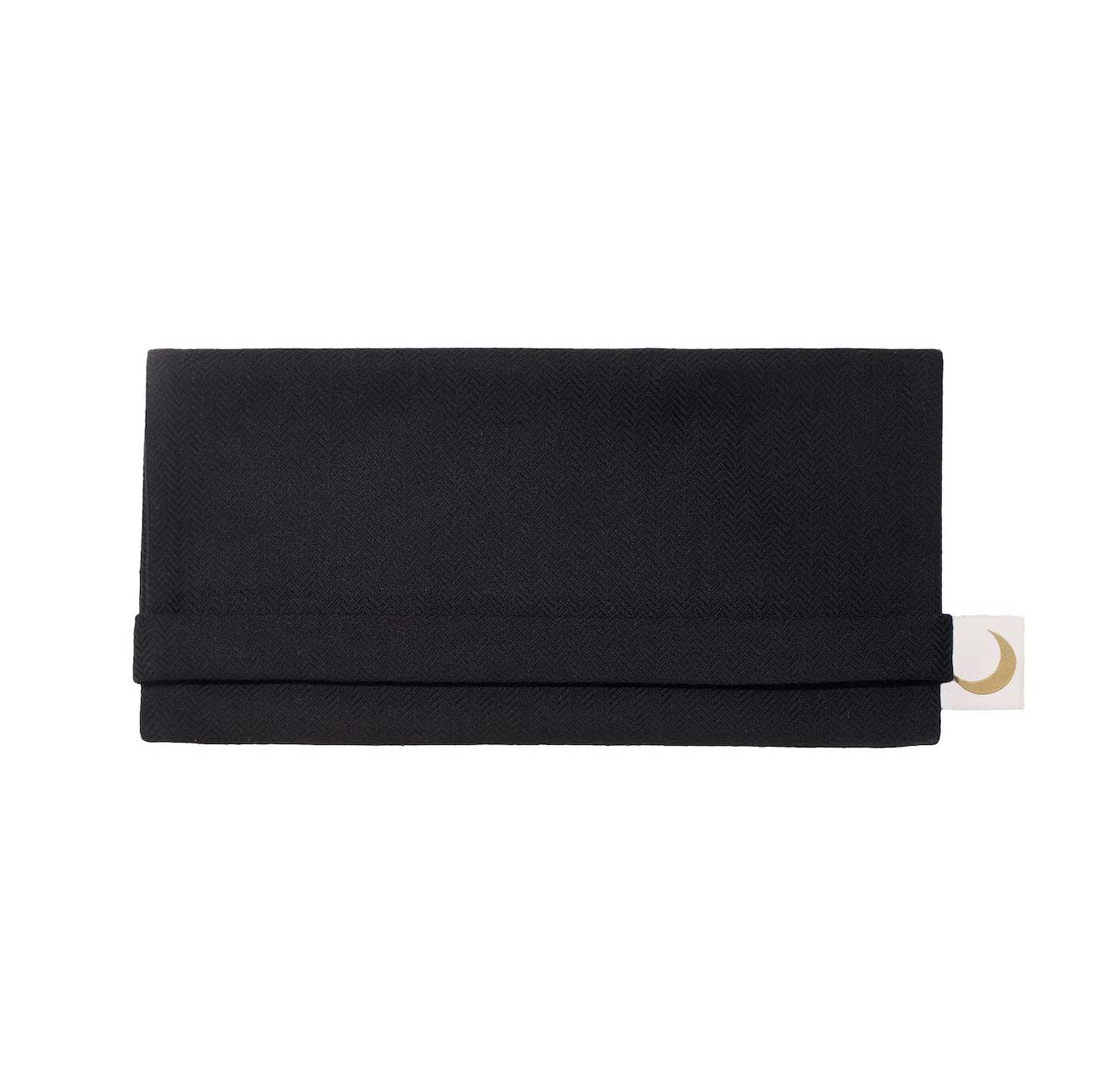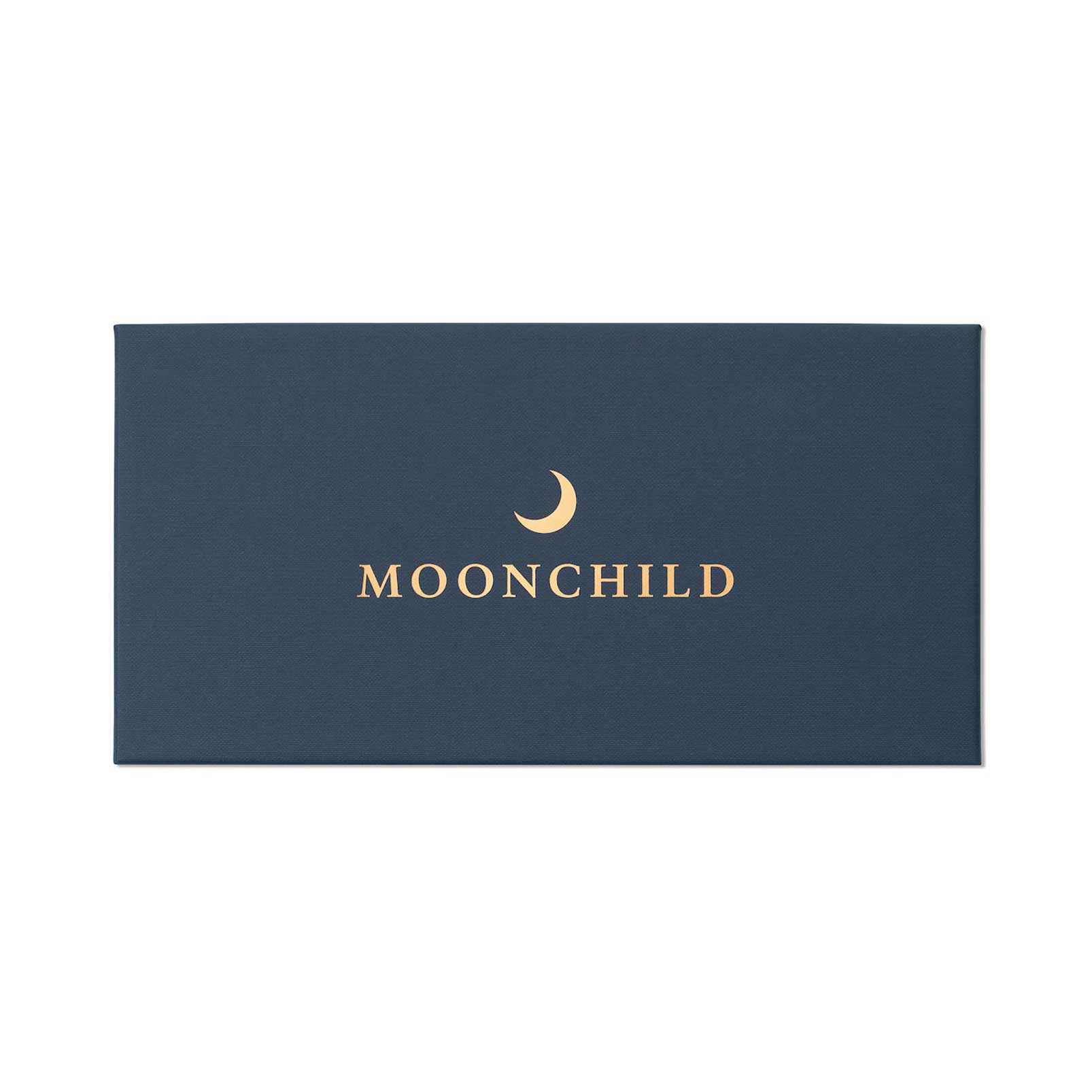 43€
Regular price
85€
You save: 43€
Express delivery, order now, sleep on ☁️ in 2 nights
sarvesham svastir bhavatu | sarvesham shantir bhavatu | sarvesham purnam bhavatu | sarvesham mangalam bhavatu 

May there be well-being for all | May there be peace for all | May there be wholeness for all | May there be happiness for all
Śavāsana Eye Pillow, made of harm-free Peace Silk
With fresh french lavender for aromatherapy and flax seeds to gently store the temperature and receive relieving pressure on the eye bones to aid deeper rests for meditation, bedtime and śavāsana.
Microwave for 30 sec. (low energy with a glass of water) or heat in oven on low - alternatively cool down in fridge for 30 min. 
For any other body part that needs gentle warmth or cold: tummy, shoulder or forehead to help sooth pain, tension or migraines. Relieve your wrist on it while computer work.
Reactivate the calming lavender essential oils with a massage or add a few drops of your favourite oils. The filling can be replaced.
Each piece is hand-made and hand-dyed with organic avocado pigment - no chemicals, no toxins, just pure natural remedy.
Contains:
- Luxe silk cover, washable, 100% Peace Silk
- Cotton pillow, filled with organic lavender and flax seeds
- Organic cotton clutch
Size:
21 x 11 cm
---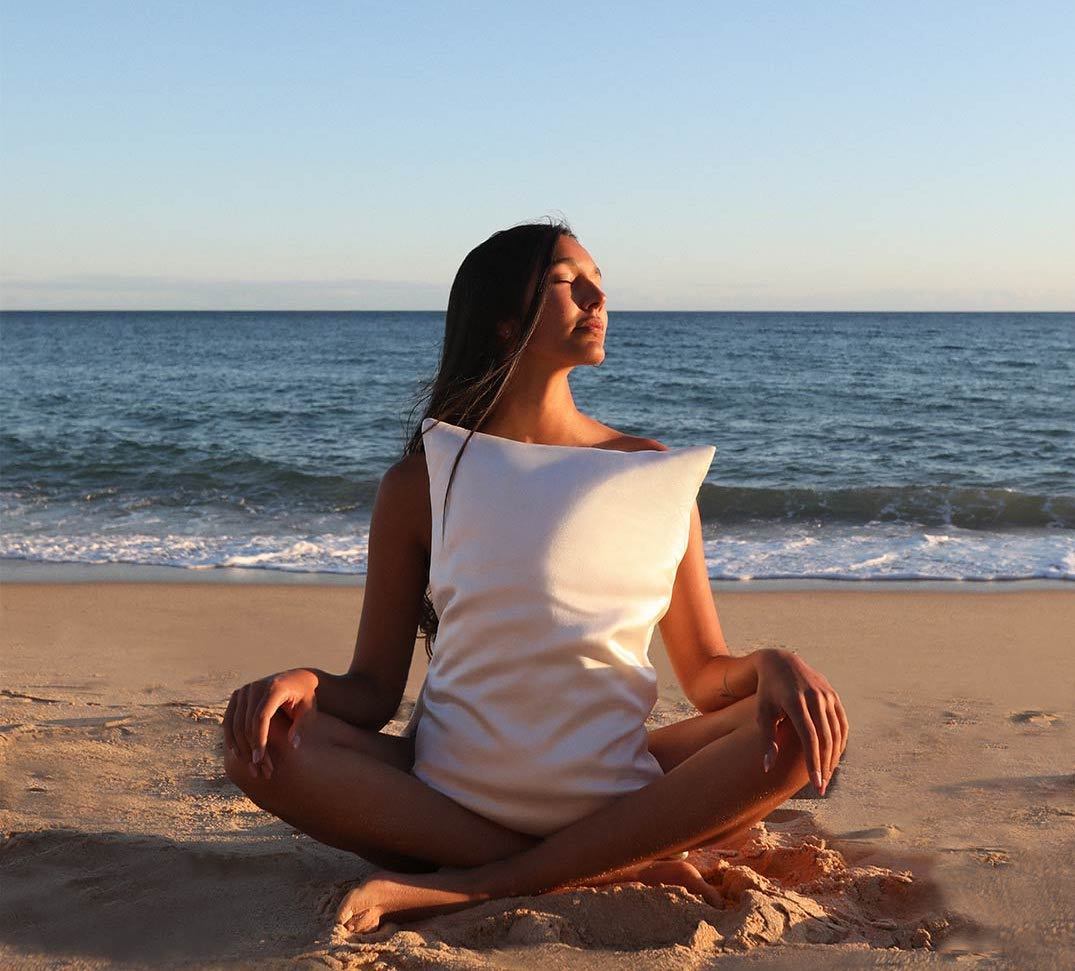 Ditch your Cotton Pillowcase
Switch to Premium Organic Silk
This well-aging pillowcase will make you wish you switched sooner.
Sleep Better
Cooling in the summer, cosy in the winter. Silk is naturally hydrating, hypoallergenic and breathable.
Look Better
A silk pillowcase helps to minimize friction, preventing sleep wrinkles and bed-head hair.
Feel Better
Our Peace Silk is certified sustainable and sourced from a transparent and ethical supply chain.
The Moonchild Difference
- the closer silk is left to its natural state, the greater its beautifying superpowers.
Cruelty-free Peace Silk
No animals are harmed in our vegan-friendly production process.
Sustainable
Free from potentially harmful toxins and chemicals.
Recommended by Dermatologists
to soothe sensitive skin and calm symptoms of acne, dermatitis, eczema and allergies.
It's not bedding
Our #1 Beauty Tool
The prevention of friction is the 1st step to glowy skin and healthy hair.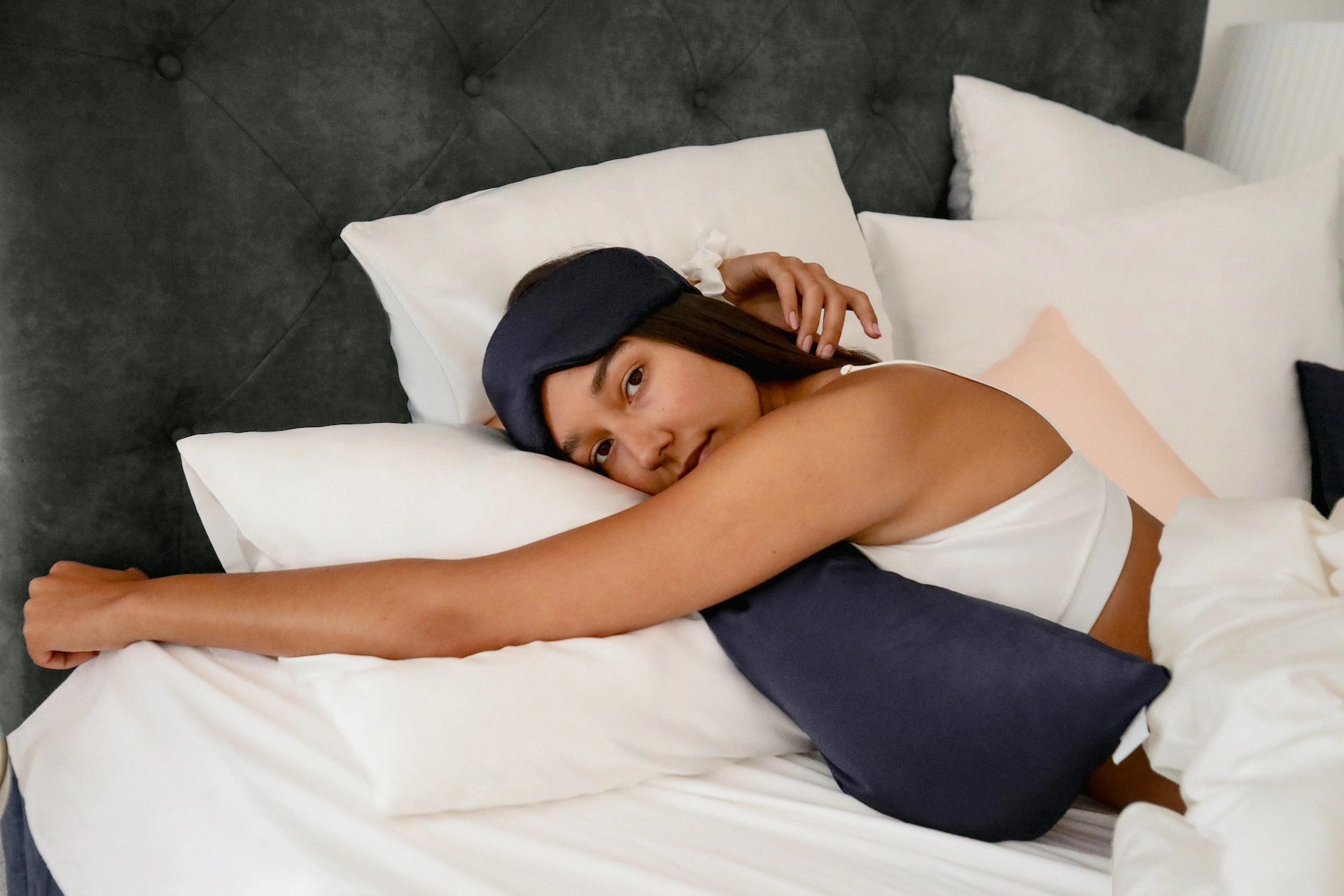 "

I can read from the fine lines on your face which side you tend to sleep on. A silk pillowcase is considered to be an anti-wrinkle tool because sleeping on a silk pillowcase can help to prevent sleep wrinkles and protects skin from dehydration.

"
"

Due to my frizzy curly hair, even 'good hair days' usually ended the very next morning: I would have to wash and style again, drying out my hair even more. A model colleague recommended that I try a silk pillowcase for natural hair. Everything changed when I started using my Moonchild Peace Silk pillowcase. My hair stays smooth and so does my skin – it's a complete gamechanger!

"
"

A silk pillowcase and sleeping mask from Moonchild are a must for all my trips. They transform every journey into a luxury getaway, so I always arrive at my destination relaxed and well-rested. What I especially love about Moonchild products is the slow-fashion, high-quality approach, and that they are produced sustainably and without animal cruelty.

"
The most sustainable silk
Garantied Free of 24:
PFAS
Flame retardants
Chlorinated benzenes
Chlorophenols
APEO, EDTA, DTPA, NTA surfactants 
Endocrine disrupters
Formaldehyde 
GMO
Heavy metals 
Azo dyes, carcinogenic dyes, allergenic dyes
Organotin compounds 
Plasticizers
DTDMAC, DSDMAC, DHTDMAC quaternary ammonium compounds
Chlorinated paraffins 
Cyclic siloxanes 
Microplastics 
Non oxygen-based bleaches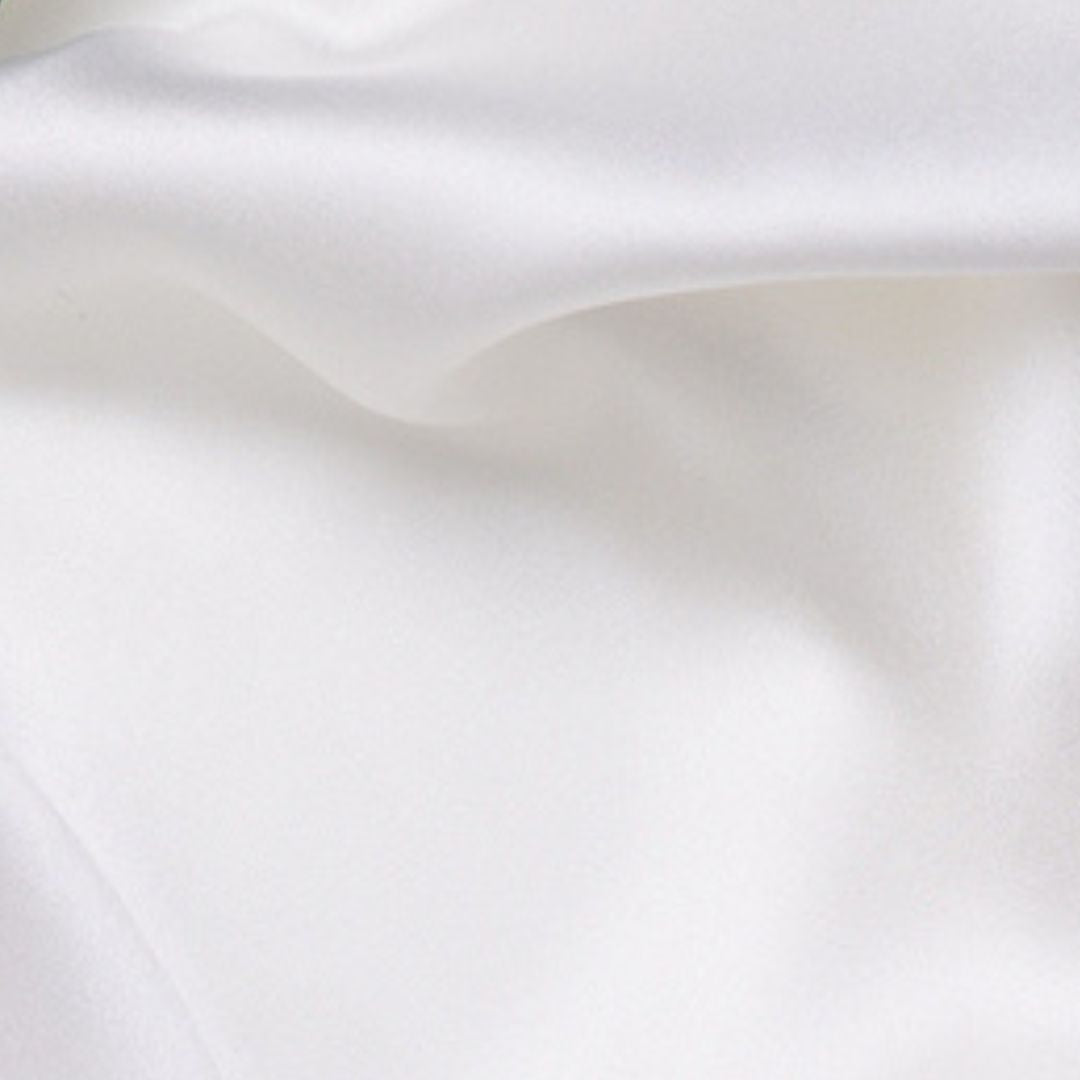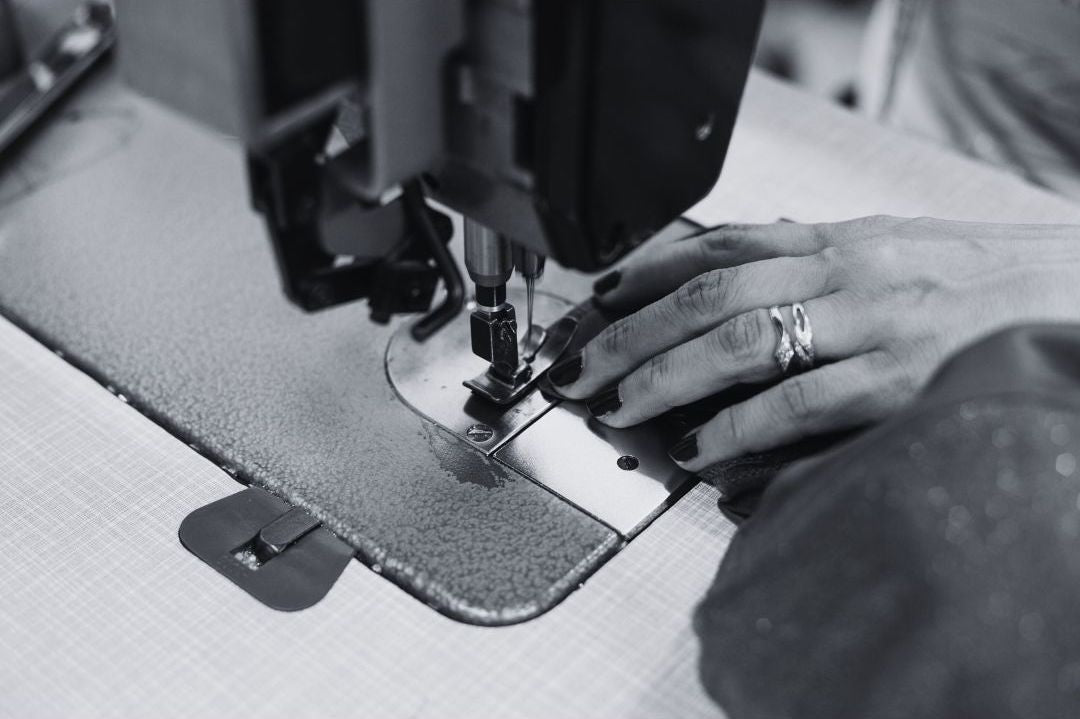 meets the most refined tailoring
Tailoring Silk is an Art Only a Few Master
We sew with refined and long-lasting French seams. This classic and elegant sewing is the only suitable way to handle silk according to traditional tailoring.
Whereas many manufacturers have resorted to more cost efficient and less durable overlock seams, which are commonly found in industrial tailoring and fast fashion.
Our skilled seamstresses work with the most prestigious brands in the world. We take our time to meticulously handcraft each piece with our slow fashion approach. Why settle for anything less than perfection?
FAQ

How to wash silk?

Caring for silk is actually easy! Wash silk pillowcases in the delicate cycle with the Moonchild silk detergent. There's no need to dry clean silk. Wash colours separately.

Silk vs satin - what's the difference?

Moonchild uses 100% silk in a satin weave. Don't be fooled by satin pillowcases, which could be made of any fabric, such as polyester, which is neither organic nor provides silk's natural benefits.

What certificates does the silk have?

Our silk is certified organic. The silk is woven and dyed in Italy according to the highest sustainability standards. Find our certificate here:
Shipping

Free express shipping

On all orders from 200€ within the EU and $300 / 300€ to the US and Canada.

Can I return my order?

Enjoy 14 days risk-free returns. 
Real People, Real Results
Move the arrow to see the difference sleeping on Moonchild silk makes after 365 nights. Don't miss out on a single night anymore.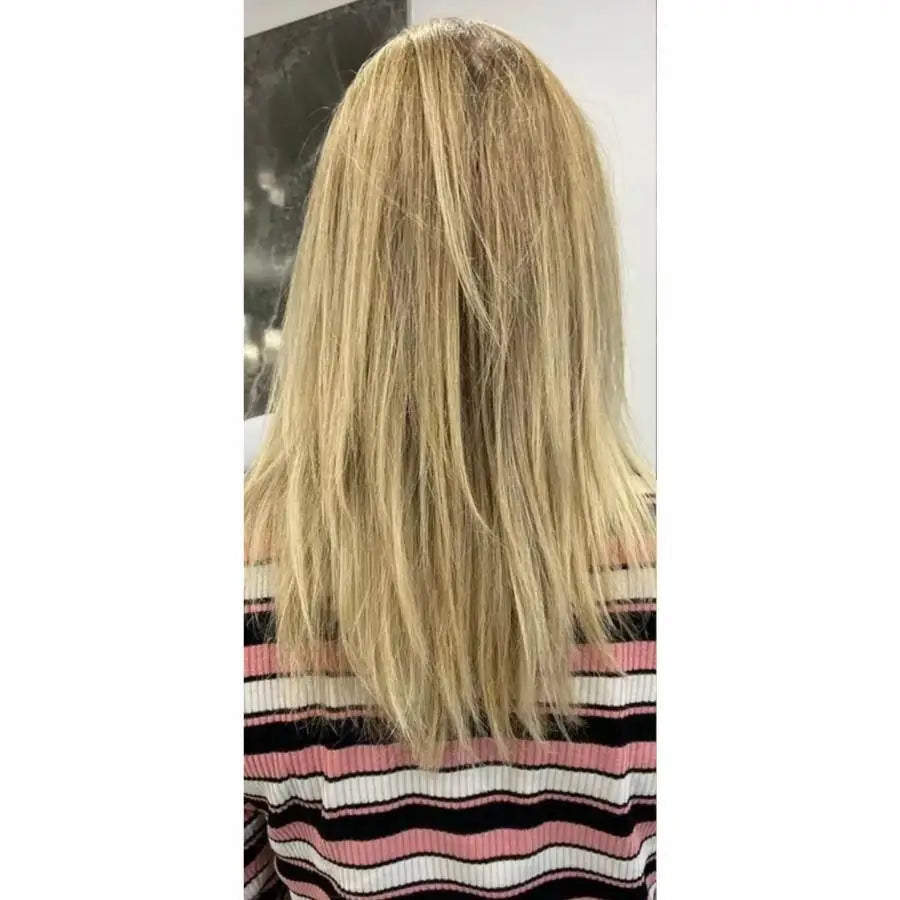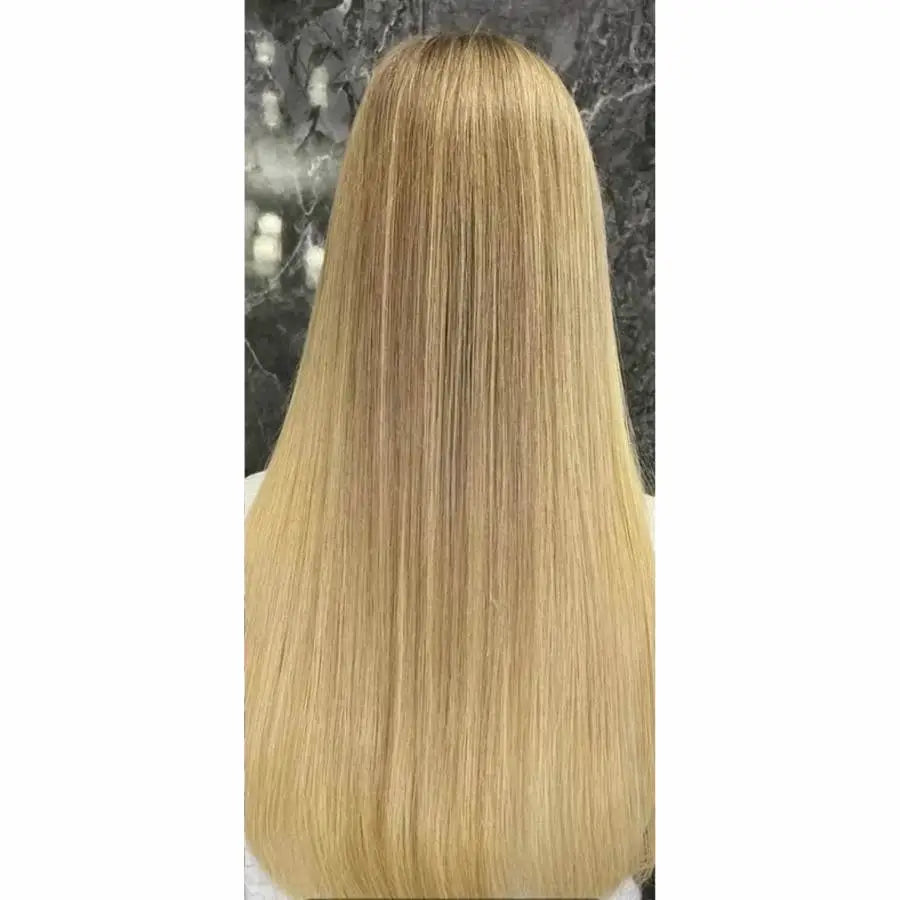 Excellent
I purchased two scrunchie sets, one in green and the other in blue, and I am thoroughly impressed with both the quality and vibrancy of the colours. I can't wait for my healthy hair.
I loooove my new scrunchies! They are bigger than the previous which means more gentle silk cocoons my hair, but with the same lush peachy colour 🤗 Seriously I feel thankful all the time I see it - cause it's beautiful silk and cause it's peaceful, without any damaging to the future butterflies. It gives me a feeling of the right choice! Thank you!😊
5 Stars
I sleep very well with this Set.